Contactless Technologies
82% of Customers Expect Contactless Experience. Latest data shows customers want contactless experiences to continue when the pandemic is over. With Rent Centric contactless technologies, you will be able to provide a fully automated and digital experience for your client.
Key Features
Collect Personal Information
Digital Initials and Signature
Payment online via Credit Card
Secure Encrypted Interface
Mobile and Desktop Friendly
Request Renter Information
Collect Primary & Additional Driver Info
Real-time Driver's license verification (Third Party - $2.15 per check)
License Front/Back Scanning with Selfie
Data Extraction
SMS Cell Number Verification
Upload Driver's License Info and Pictures
Upload Insurance Info and Pictures
Add/Update Credit Card Information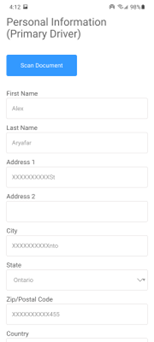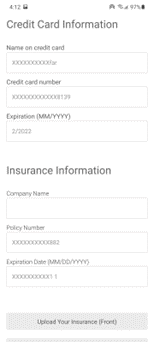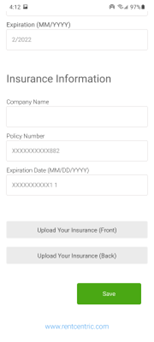 Request Initials & Signature
Email Client secure login link for:
Digital Initials & Signatures on Rental Agreements & Terms
Store Signed Agreements with date/time stamp
Email clients copy of the Rental Agreement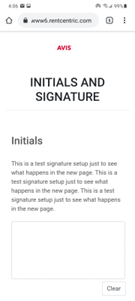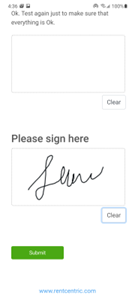 Request Online Payment
Collect Online Payments for Reservations and Rentals
Real-time Credit Card Processing
Display Real-time Balance Update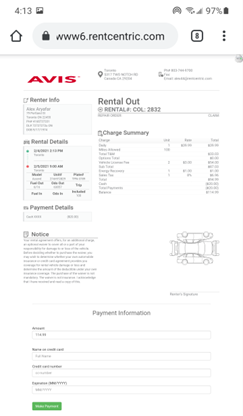 Questions? We're here to help. Ask us anything!
We understand the vehicle rental industry and we are proud to present a solution to make your business as successful as possible.
Contact Us