Rent Centric Signature Pads
Rent Centric is integrated with Scriptel™ signature pad products, which offer versatile pen-input devices for capturing your client's signatures.
ScripTouch ST1501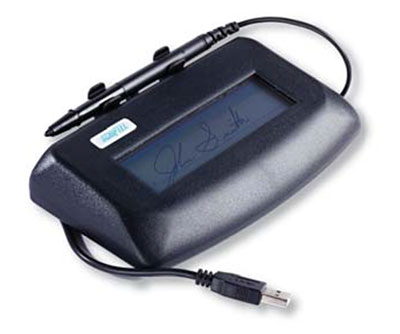 The Scrip Touch ST1501 comes with a 3 year warranty and a robust LCD display powered by USB 2.0 technology. It is supported on Windows, Mac and Linux operating systems.
Price: $320 + Shipping and Handling
Shipping & Handling in continental US: $25 USD
SigLite 1x5 LCD and SignatureGem 1x5 LCD come with an optional back light for an additional price of $20. All devices are plug/play with standard USB.
 Order your device today. Please contact sales@rentcentric.com or 1-866-999-1519 x2