Beautiful Reservation Website for Your Golf Cart Business
Our primary goal at Rent Centric is to automate and create as many efficiencies as possible for your golf car business so you can focus on what matters. Our latest effort to make your golf cart business work more smoothly is a series of specially designed WordPress themes, with our brand new, mobile responsive rental reservation interface built right in. You can skip the constant web development costs and headaches that come with it. Start booking reservations quickly online directly from your branded WordPress reservation site. Golf carts operators can now take full advantage of the growing trend of customers reserving carts online, whilst being able to save on having to pay for third party reservation services that take web bookings. Rent Centric does this by a comprehensive real-time WordPress integrated reservation system which can be run on your existing website.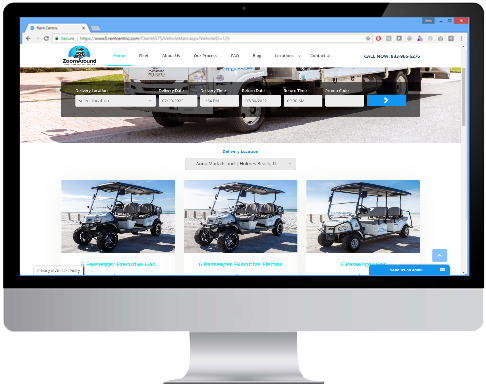 Advanced Reporting Tools
Rent Centric On-Demand offers the advanced tools to manage your Golf cart rental operation. It is a complete solution for managing your carts, customers, employees and revenue.
Rent Centric Golf Cart Rental Software provides you extensive reporting tools for:
Gold Carts

Customers

Rentals and Reservations

Management and Revenue
You can run future reports and have accurate forecast on revenue generated for each single Golf cart.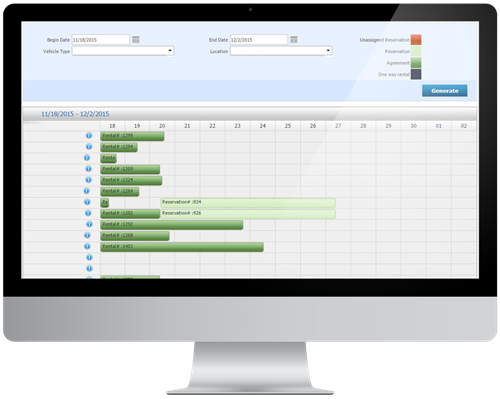 Golf Cart Real-Time GPS Tracking
Golf Cart Real-time GPS Tracking
Through Rent Centric's integrated real-time GPS tracking system, you will be able monitor every aspect of your Golf Carts such as location, speed and trip history. The entire monitoring process can be done directly through Rent Centric software all from one screen.
Rent Centric Integrated GPS Telematics
Locate, Track and Pinpoint

Immobilize

Setup Schedulers

Mobile Access

Fleet Management

Out of State Charges

Fully Rent Centric Integrated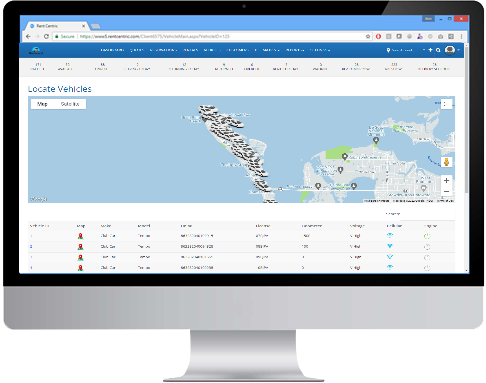 Remote Signature, Registration and Integrated Credit Card Payment and SMS
With Rent Centric Mobile Agent App and Contactless technology you can process a complete reservations-to-rental agreement, check-out and check-in processes, seamlessly from tablet or smartphone. This includes functions for on-screen contract signing (and emailing), Driver's license 2D barcode reading and DMV verification, optional credit card chip reading/processing, as well as image and video capturing for damage control.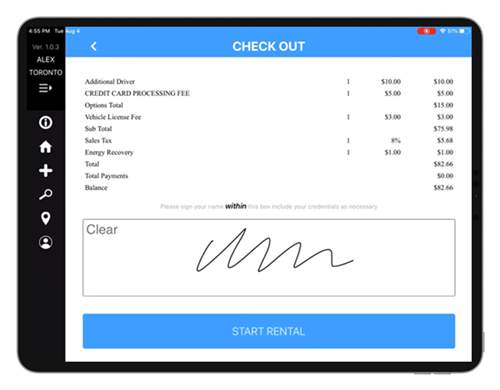 Questions? We're here to help. Ask us anything!
We understands the vehicle rental industry and we are proud to present a solution to make your business as successful as possible.
Contact Us