Flexible Custom Development Services

Delivering Custom Vehicle Rental Management Software Platforms




Not only does Rent Centric offer the most extensive feature list of any system, we also deliver the option of car rental software customization, of any magnitude. This allows Rent Centric to deliver an exact automation fit with any operation's business development needs, present and future.
Rent Centric's proprietary .NET design delivers to each customer their own fully encapsulated deployment. Each deployment is fully encapsulated and contains its own separate database, application layer, front end interface, server memory allocation and CPU splice. The value of this engineering design is two-fold:

1) It guarantees the highest level of security, as it is physically impossible for business information to be shared by accident or otherwise between different customer profiles.

2) Equally as important, it provides Rent Centric development staff with complete flexibility to be able to modify any system to include unique functions, without needing to worry about how changes made for one customer affects other vehicle rental customers' systems.



Rent Centric Support Zone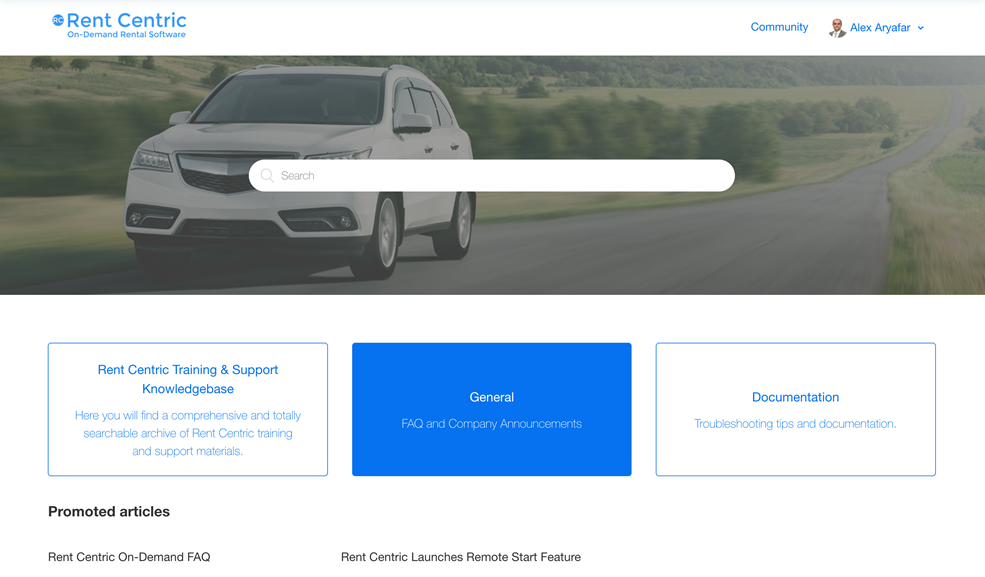 With our Rent Centric Support Zone, powered by ZenDesk, you can easily submit support and customization requests online via an easy-to-use interface which will send your ticket directly to a senior developer's desk to address. Also, through the Rent Centric Support Zone, you will be able to easily track development progress and be notified of system updates in real-time.
Rent Centric Integration
Rent Centric makes integration with any application faster, easier and more cost-effective, via our developed Open Travel Aliance XML (OTA Standard) and Bidirectional XML Web Services. Examples of some of the integrations already in place are those for:

- Online Credit Card Processing Gateways
- Reservations portals such as Car Rental Express
- SalesForce.com for advanced Customer Relationship Management
- Accounting Software Packages
To find out how Rent Centric is able to help customize a system to address your exact business needs please contact us at: info@rentcentric.com